aluminum gantry crane
Portable gantry cranes are perfect for applications where you need a portable and economical way to lift material anywhere in your facility.
Mobile gantry cranes provide economical material handling in areas where an overhead crane system is not available or practical.Their safety and efficiency make them a frequent choice for production,installation,maintenance applications.
They are often used in maintenance shops,machine shops and loading areas.
Aluminum gantry crane features lightweight.Aluminum gantry crane can be folded for good portability.A terrain wheel is equipped after being folded and moving easily.
Surface is anodized and for corrosion resistance. Capacity of this portable aluminum gantry crane range from 500kg to 2000kg.
Besides lightweight and portability,another advantage is adjustable height.
360 universal running wheel is made of quality black PU plastic and with brake for safety.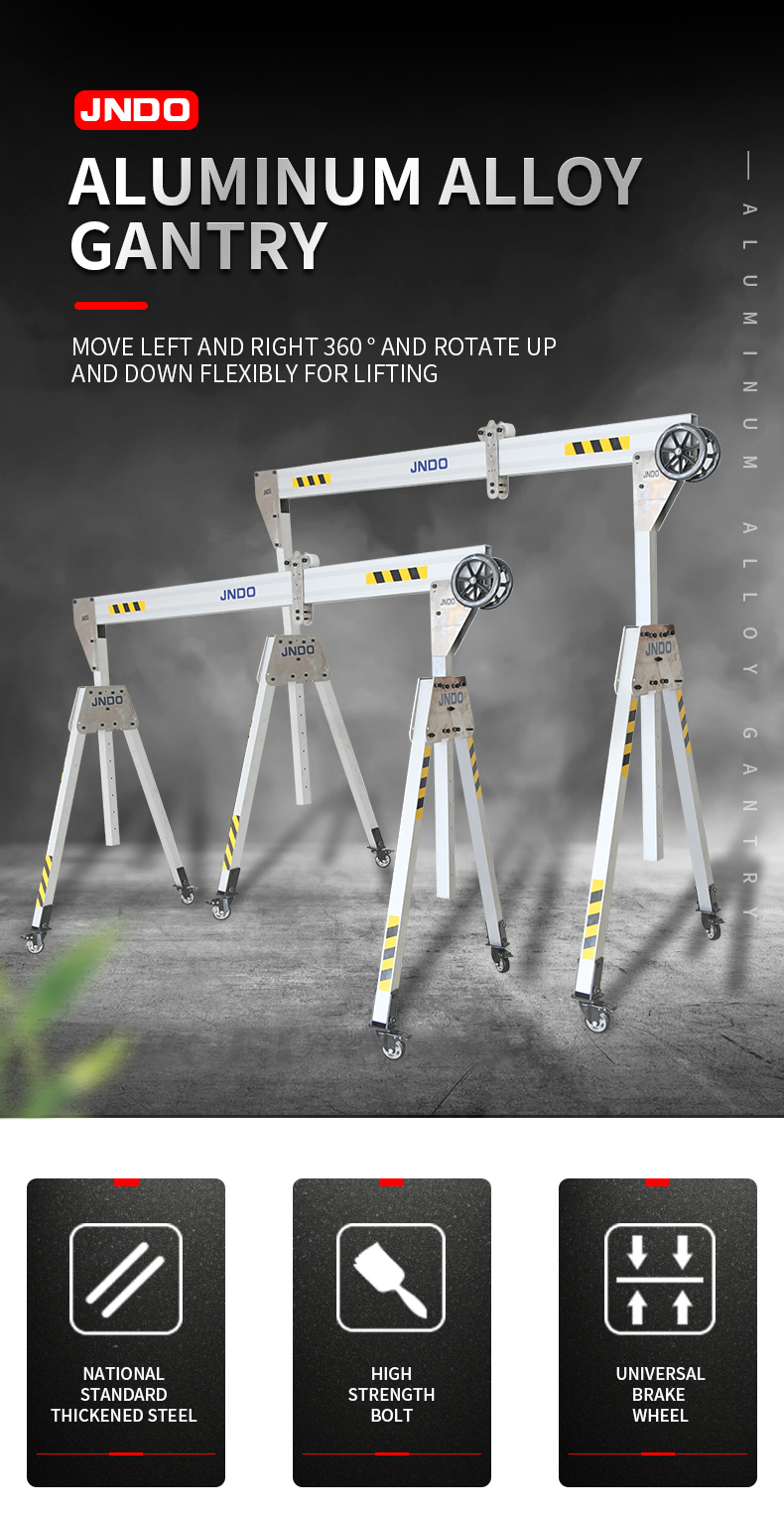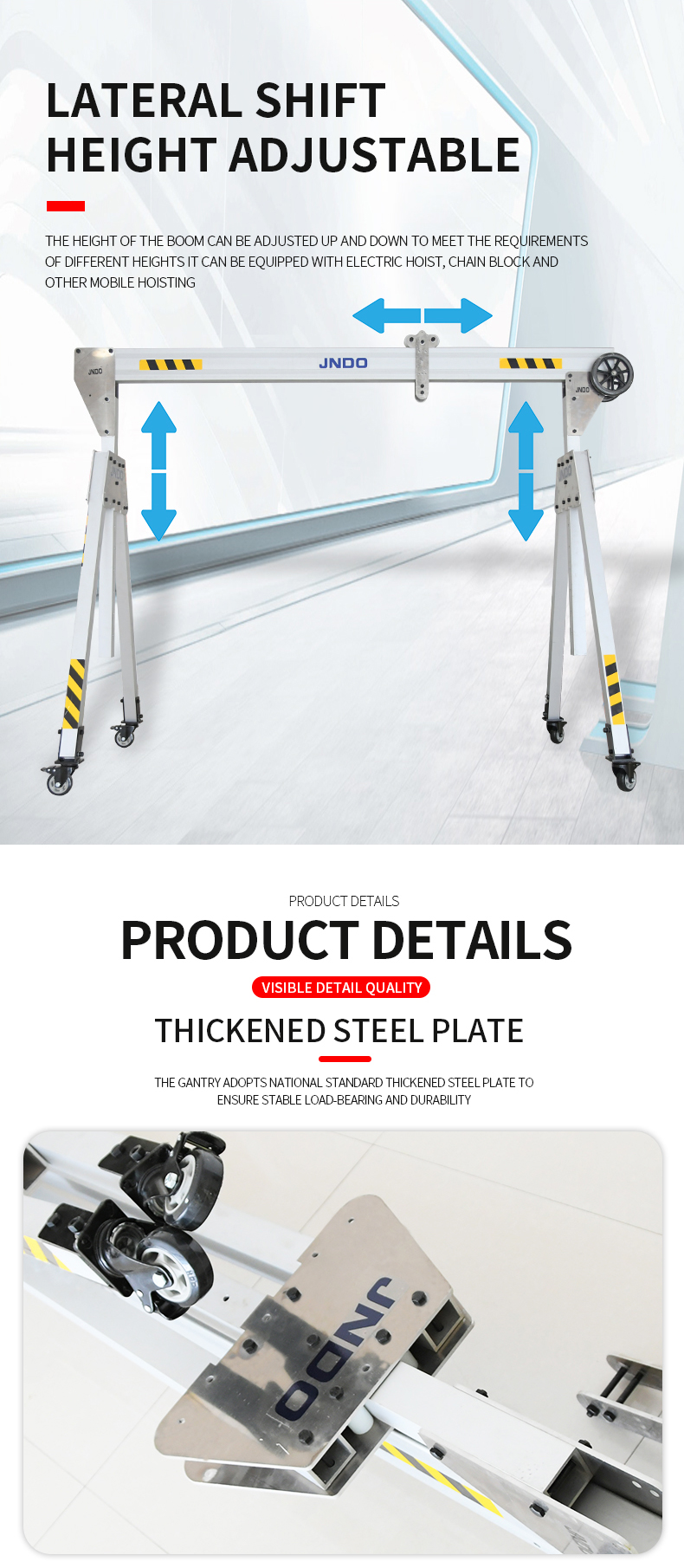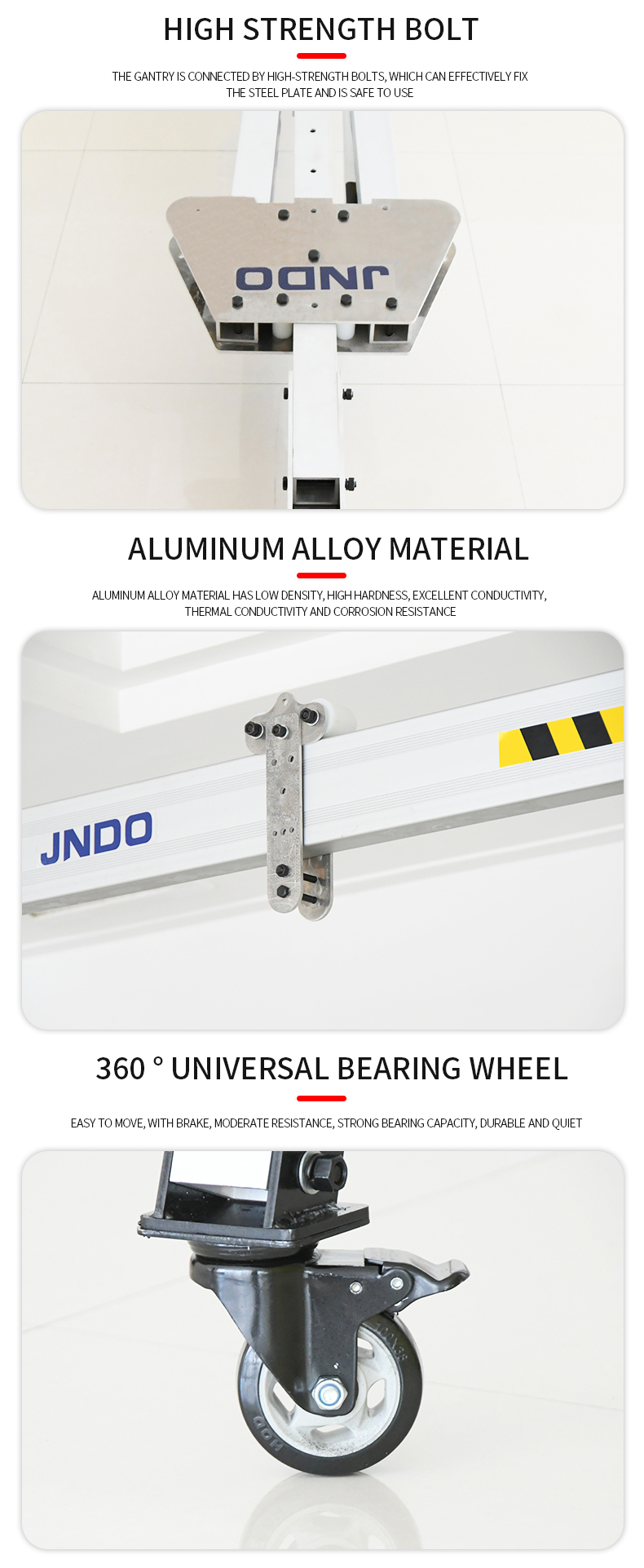 Tags: