telescoping gantry crane 1 ton gantry crane for sale adjusta
Mobile gantry cranes provide economical material handling in areas where an overhead crane system is not available or
practical.Their safety ad efficiency make them a frequent choice for production,installation,maintenance applications.
They are often in maintenance shops,machine shops and loading areas.
The adjustable boom raises and lowers to accommodate low ceilings or roofs. Additionally, the four (4) locking casters make moving and transporting easy, and provide a sturdy base when lifting. The available 1/2 to 2 ton capacity models cover a large range of items and equipment that can be lifted. Please note: trolley or hoist not included.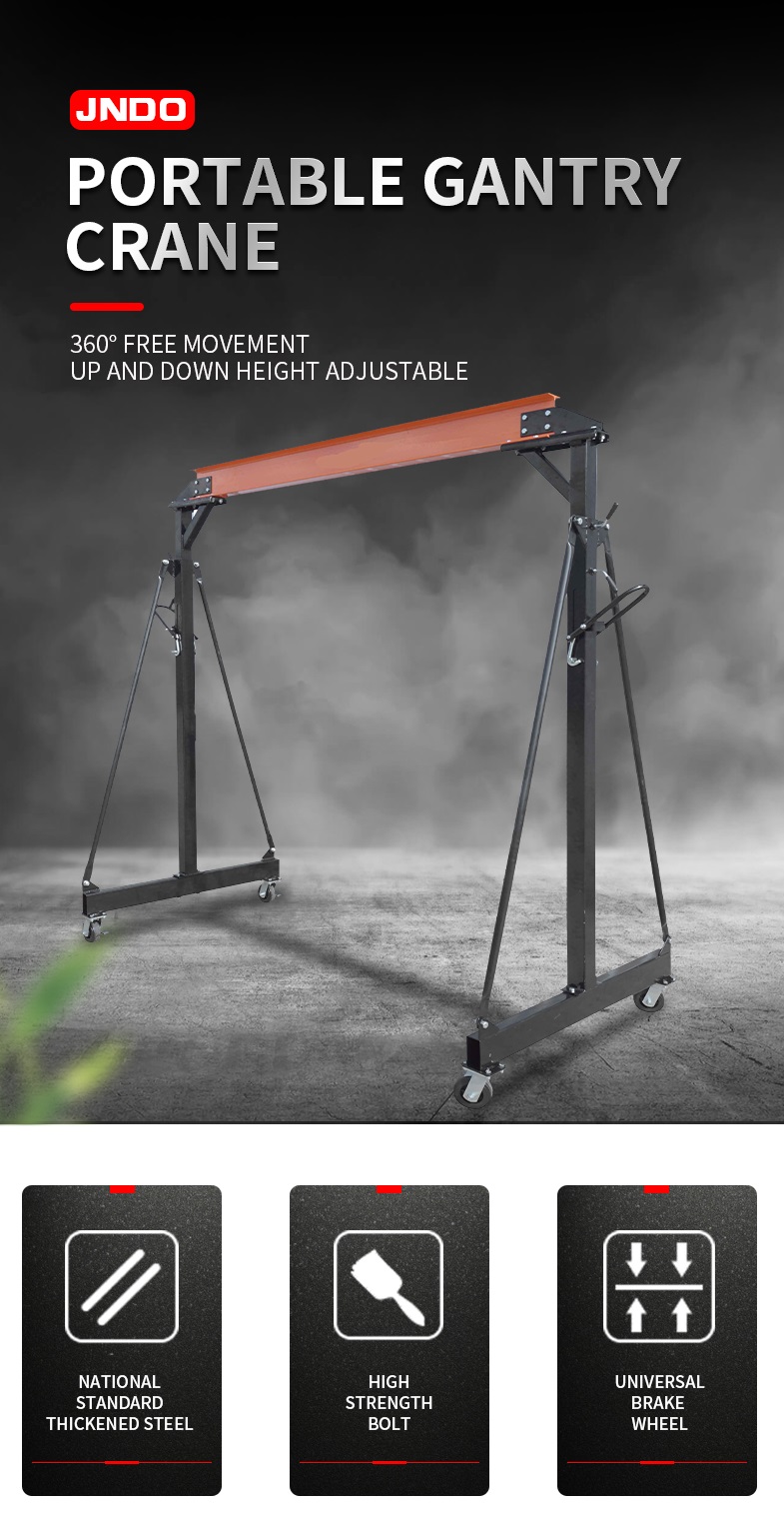 Tags: